Regardless of the complexity, whether your system utilizes hydraulics, electronics, or pneumatics, Innotek has the expertise to design, build, and program a custom system to match your needs.
Innotek was recently awarded Certified Excellence Distributorship from Bosch Rexroth.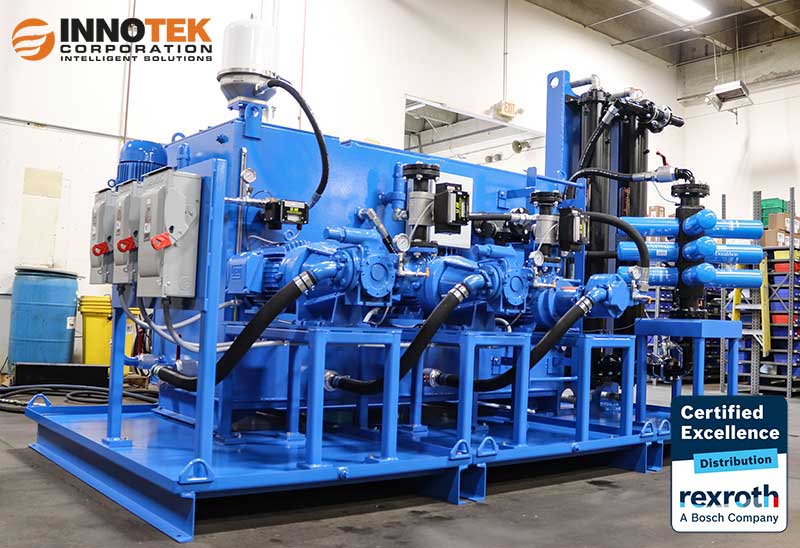 Another example of the uniqueness of the projects Innotek can deliver to meet the personalized demands of any application. Whether it's customized test equipment or simply to supply power to your operation, you can be confident Innotek can make it happen with quality and expertise.